There are many benefits in participating in therapy. Therapists can provide support and help you find relief for issues such as trauma, depression, anxiety, grief, stress, and relationship problems. Counseling is extremely valuable in managing personal growth, relationships, and the many challenges faced in daily life. By applying therapy techniques, therapists can provide different perspectives on complicated problems or even guide you to a solution.
---
What is expressive arts therapy?
Expressive arts therapy uses a variety of mediums to provide a connection catalyst to your inner self. We can connect deeply to thoughts and feelings through images, writing, movement, or sound in ways that might never come up through talking alone. Since the expressive arts are about the creative process and not the end result, it does not require any artistic training on the part of the client.

It is essential; however, to find an expressive arts therapist who meets the requirements of supervised clinical work and advanced training at an approved expressive arts therapy institute. Qualified and registered expressive arts therapists agree to a code of ethics and to maintaining high standards of professionalism in the field.
---
What happens during therapy?
Therapy may be different depending on the goals for therapy and the needs of the person. Typically speaking, we will discuss the things that are currently happening in your life, things that happened in the past that are relevant to your issue, and review the gains we've had from the previous session. Ultimately, I want to help you bring what you've discovered or learned during therapy back into your daily life.
Occasionally, I'll also give you assignments to help you direct your progress. We'll work together to discover what obstacles are in your way and figure out how to overcome them. With each session, we'll revisit your goals and see what steps are needed to achieve them.
---
Will our conversations remain confidential?
Confidentiality is a key component of therapy. What you discuss in a session will not be shared with anyone else. By law, your therapist can't release this information without your written consent, except in the following situations:
The therapist suspects there is past or present abuse or neglect of children, adults or elders.
The therapist suspects the client is in danger of harming themselves or has threatened to harm another person.
Your images fall under the umbrella of this confidentiality.
---
Medication cannot solve your mental and emotional problems alone. Therapy is needed in order to address the source of your distress and behavior patterns. Check with your medical doctor and see what's the best treatment for you.
---
How do I book an appointment?
To book an appointment, please send an email to brandyschafer@expressionistscounseling.com or book online here. Let me know in the booking or email if you are using Cigna or Aetna insurance.
---
What payments types do you accept?
Cash, check and all major credit cards are accepted for payment.
---
What are the benefits of paying privately?
No Labeling – You don't have to carry an unnecessary diagnosis on your medical record. Insurance companies require a specific diagnosis.
Confidentiality & Privacy – You and your therapist are the only people that will know you're in therapy. You get to choose if you want to disclose this information. Session notes are private records, so there won't be anyone else reading about your intimate details.
Self-Determination – You get to work with a therapist that is free to use the best therapeutic approach to help you meet your goals. You and your therapist are the only people involved in the decision about the length of your care. You won't have to seek additional authorization to continue your work or return to therapy if you have new goals you'd like to explore.
Quality Care & Attention – You'll get a therapist that's not professionally overextended. Someone alert and engaged during your session, remembering the details of previous conversations without you having to restate them every week. Most of all, you'll have the help of a professional that's invested in your process of growth because they've taken the time to do the same for themselves. She will be able to use the healing methods that are most appropriate for you.
---
What is your cancellation policy?
You must notify us at least 24 hours in advance if you wish to cancel your appointment. Otherwise, you will need to bear the full cost of the session.
---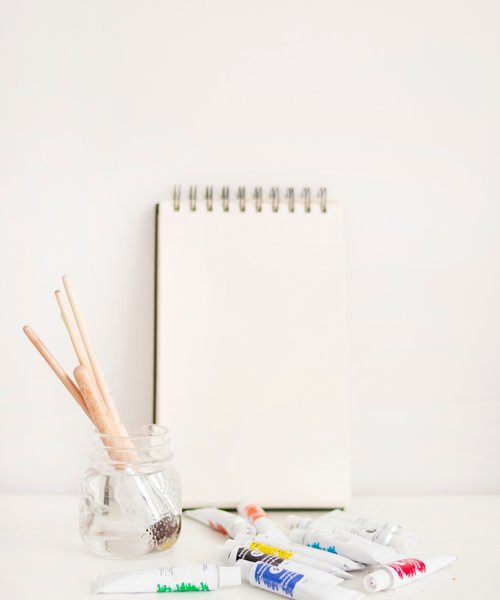 Expressionists_Background
Confidence & Personal Power
What to Look for in an Expressive Arts Therapist
In expressive arts therapy, you use multiple senses to explore your inner and outer world through the experience and creation of different art forms. Your therapist or counselor helps you communicate your feelings about the process of art making, and together, you use the creative process to discover insight.
Since the therapeutic work is based on the creative process, not on the final result, it is not necessary to have a background or training in the arts to benefit from expressive arts therapy. Throughout the process, you learn new and different ways to use the mostly nonverbal language of creativity to communicate inner feelings that were not previously available to you by only thinking or talking about them.
Psychotherapists, counselors, and teachers with standard qualifications may use some form of creative arts therapy in their work, but only those with specific training can be registered by the International Expressive Arts Therapy Association (IEATA) and call themselves expressive arts therapists. I offer REAT supervision for licensed therapists seeking ethical credentialing as a Registered Expressive Arts Therapist.
During our sessions we will use a variety of modalities. The expressive arts is an intermodal approach to connecting to your creativity. One art form informs the next. There is no experience required to experiment in each of these art forms. Allow yourself some space to be curious and see what shows up for you.
Expressive arts therapy combines psychology and the creative process to promote emotional growth and healing. This multi-arts, or intermodal, approach to psychotherapy uses our innate desire to create—through sculpture, painting, music, theater, poetry, dance, or other artistic forms—as a therapeutic tool to help initiate change.
At the core of expressive arts therapy is the concept of the natural process of moving from everyday expectations into the world of imagination and creativity that results in art making. Because art comes from a deep emotional place inside you, creative endeavors enable you to undergo a profound process of self-discovery and understanding. Creativity becomes the pathway to the expression of inner feelings, leading to a method of self-discovery and understanding. In other words, your creative process becomes your road to emotional health.
Expressionists offers individual sessions online, small group sessions, REAT supervision and mentorship for licensed therapists (internationally), and qualified supervision for Masters-level interns seeking licensure in Florida. There is also a 3-hour intensive session ($275) available for individuals interested in diving deep into the expressive arts for self-discovery and mindful exploration.
Anyone interested in exploring how creativity, guided meditation, and mindfulness can improve their current circumstances and inspire a more meaningful life will like it here. Explorers welcome! The current rate is $125 per 50-minute session ($75 for full-time students).
Welcome! Thank you for your curiosity and openness to exploring new ways to encourage personal growth, well-being, and creating a meaningful life. Everyone goes through difficult challenges in life. While you may have been able to cope with the challenges you've encountered, it's always a good idea to seek extra support when you need it. In fact, when you realize you need a helping hand, you're taking responsibility admirably by facing these challenges. You are treating yourself like someone you care about - that's self-compassion.
Let's find a new direction that fits who you really are and experience the freedom and self-discovery of the expressive arts. Find acceptance, support, and healing in a way that's fun, authentic, and uniquely you!
Frequently Asked Questions
Please fill out the form below, and we will respond to your inquiry within 3-5 business days.